Filling out lengthy applications, studying for difficult entrance exams, and paying tuition make the process of going to college can be a daunting one. With CollegeNow, you can ensure that your patrons have access to the same high quality expert assistance that was once only available to a small group of privileged individuals.
CollegeNow is a suite of services that provides your patrons with live online assistance, test prep, resources, and tools to help you during every stage of the college application process.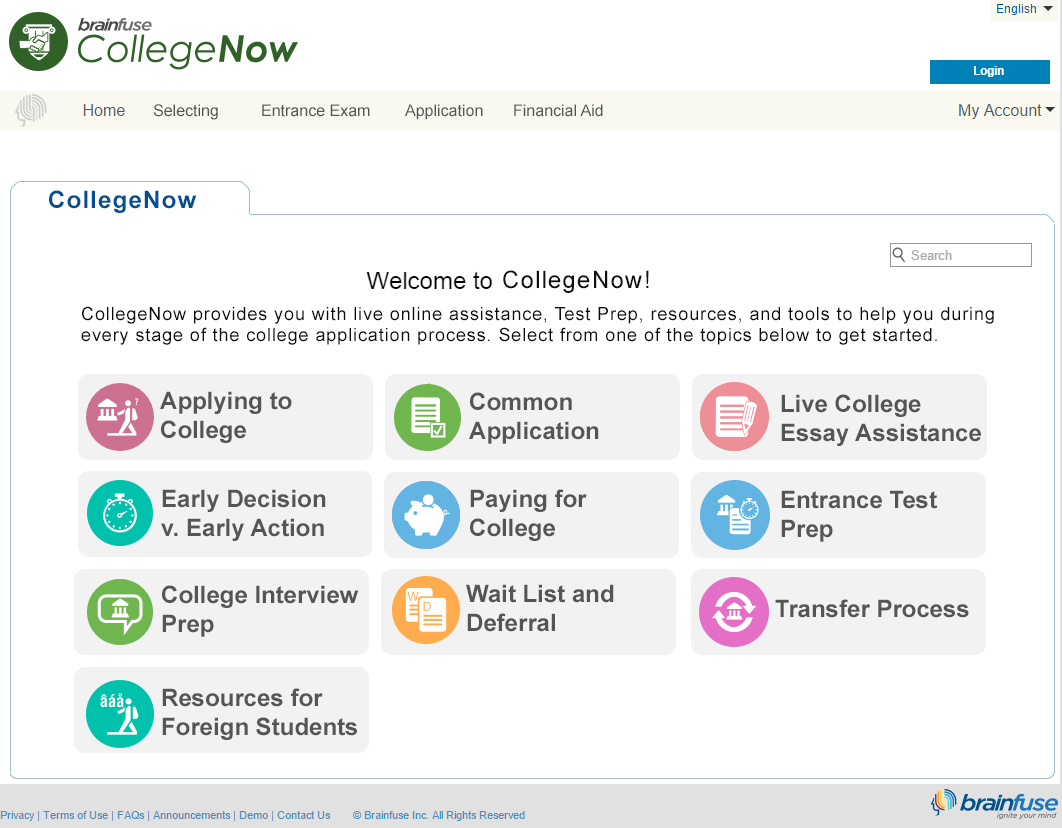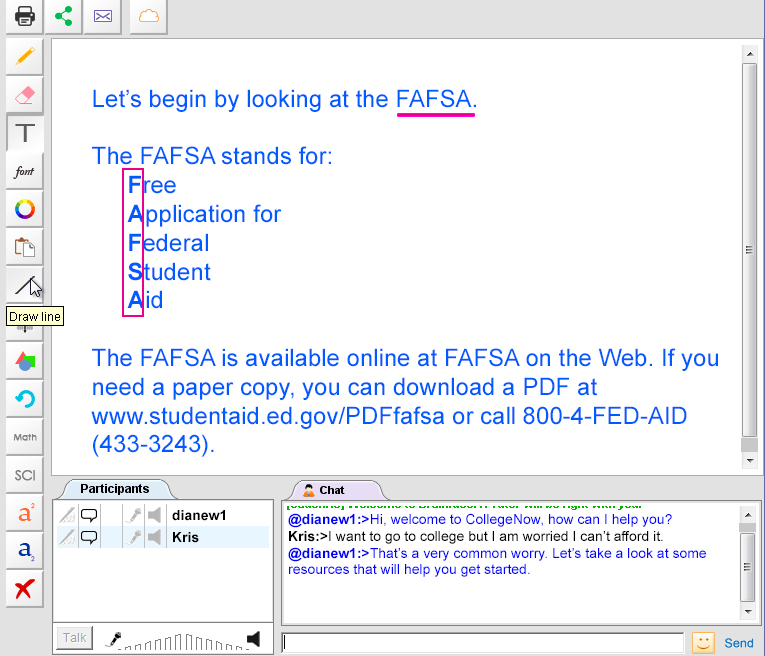 Applying to College: Live assistance and resources to help patrons choose the right college for their needs.  Live online guidance coaches help patrons develop strategies to for optimizing their chances at gaining acceptance to the best possible college for them.

---

Live College Essay Assistance: Patrons connect with a live expert to help them get started or revise drafts of their college essays.  Patrons can also submit a draft college essay to our writing experts for analysis and advice.

---

Early Decision vs. Early Action: Resources and Live Help to help patrons understand the differences between Early Decision and Early Action and determine which approach might be best for them.

---

Paying for College\Financial Aid: Our live coaches help patrons explore options for paying for college, including developing creative strategies to obtain financial aid, scholarships, grants, loans, and other forms of financial aid.  

---

Entrance Test Prep: Live tutoring, practice tests, and lessons to help patrons prepare for the SAT (including Subject Tests), ACT, COMPASS, and ACCUPLACER.

---

College Interview Prep: Live interview coaches help patrons prepare for their college interview with tips and live online interview preparation.

---

Wait List and Deferral: Information to help guide patrons through the wait list and deferral process.

---

The Transfer Process: Get live assistance and information to help students who are thinking about transferring to another institution.

---

Resources for Foreign Students: Live assistance and information for foreign students who wish to study in the U.S.