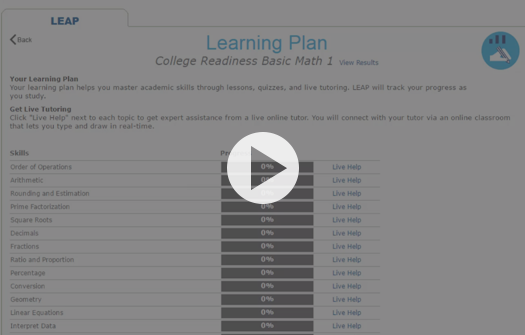 LEAP LEARNING PLATFORM
LEAP provides 24/7 access to an ever-expanding library of academic skills tests designed for students of all ages. After completing one of our online assessments, patrons receive a customized learning plan that suggests specific skills to review with a Brainfuse tutor.
Our new LEAP Learning Platform helps users to learn basic academic skills systematically through a diagnostic test center, customized study plans, lessons, video tutorials, and live tutoring:
Diagnostic Test: Users take a diagnostic test to determine areas requiring extra attention.
Learning Plan: Following the diagnostic test, LEAP prepares a customized learning plan that contains lessons, quizzes and videos.
Live Tutoring: Live tutoring is always available as a student works through the learning plan.
Progress Tracking: LEAP makes it easy for students to track their progress until they have achieved mastery.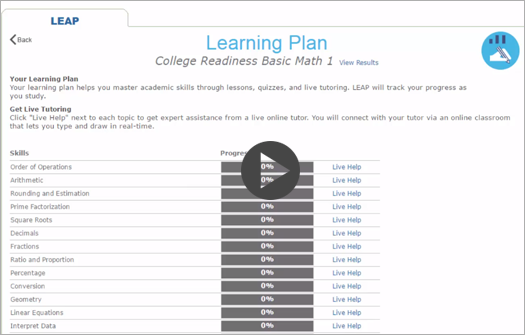 ---

FLASHBULB
This fun, versatile study tool lets students create their own online flashcards for efficient self-study from any desktop or mobile device. Patrons and students can convert card sets to games and activities at the push of a button. In addition, users enjoy 24/7 access to an extensive library of online flashcard sets in a wide range of subjects.