LIVE ONLINE TUTORING AND MORE
Brainfuse provides online academic support to colleges and universities throughout the nation. We offer innovative services designed to meet your students' needs. Our unique suite of tutoring, writing, study, and collaboration tools has been proven to boost academic performance and increase student retention.
Rather than providing stand-alone, one-size-fits-all solutions, Brainfuse seeks to customize programs to effectively blend into existing academic support services:
Use your tutors through our state-of-the-art platform, or in conjunction with Brainfuse tutors
Customize Brainfuse content to correlate with existing course learning objectives
Choose live tutoring hours
Writing reviews are aligned to your institution's writing standards
Unique faculty tools to help identify struggling students
Diagnostics designed to support existing developmental education courses in math, reading, and writing
Comprehensive reports designed to provide unique, actionable insights.
OUR CLIENTS INCLUDE:




---
SUPPORT FOR ACADEMIC SUPPORT
Years of research, millions of tutoring sessions, and feedback from students, faculty, and administrators have shaped our Online Tutoring Support Suite. This unique combination of mutually reinforcing, fully-customizable services provides all the tools you need to help your students.
LIVE TUTORING
Personalized support when students need it most
Our certified tutors provide live, on-demand tutoring in a variety of college subjects, customized for your institution. Tutors and students communicate in real time through the Brainfuse Online Classroom. Whatever a student types, draws, or shares on the screen, the tutor sees, and vice versa. Our platform records all sessions for later review. Audio is also available through VoIP or a toll-free conference bridge.
WRITING LAB
Customized writing support
Our writing lab supports students during all phases of the writing process, with an emphasis on structure, voice, word choice, content, and sentence fluency. Our tutors use research-based methodologies to encourage students to revise critically, develop sensitivity to one's audience and, ultimately, become better writers.
STUDY TOOLS
Powerful tools for all
Our study tools include:
SkillSurfer, a comprehensive library of captioned video lessons and practice tests prepared by the Brainfuse Academic Team in a variety of core academic skills.
Diagnostic tests for targeted academic support
Flashbulb, a versatile, comprehensive learning tool that features an extensive library of flashcards and easy tools for students to create their own flashcards and games.
Foreign language lab with on-demand tutoring support and a robust vocabulary builder for students who are taking a foreign language class
COLLABORATION SUITE
Learn together
Brainfuse has two unique collaborative tools: MEET and Brainwave. With MEET, students use our online classroom as a personal virtual study session to work together with peers. In addition, faculty can use our online meeting room to hold virtual office hours. Students use Brainwave to record their activity on the Brainfuse whiteboard for later playback. Brainwave is an ideal note-taking tool for recording solutions to math or science problems, class projects, or any other concept involving motion, sequence, or animation.
EVIDENCE OF EFFECTIVENESS
PERFORMANCE DATA
Over the past 9 years, Brainfuse has completed over 4,000,000 tutoring sessions for college level students. The following information has been gathered from both institutional sources and user surveys.
CLIENT RECOGNITION
Brainfuse won a Partner of Distinction award for its customized integration with colleges indicating the program's success. Additionally we have received recognition from clients through positive comments and success stories.
HIGHER RETENTION RATES

An analysis of aggregate data from our higher education clients found that retention rates for students who utilized Brainfuse were 11%-15% higher than the retention rates of students who did not, even when controlling for demographic and other factors.
STUDENT SATISFACTION

At the end of each session, students submit post-session surveys.  An average of 98% of students were satisfied with their tutoring sessions and 97% would recommend Brainfuse to a friend.
INSTITUTIONAL SATISFACTION
Approximately 93% of faculty that have used our service have been satisfied with its quality. Brainfuse's renewal rate among our higher education clients is over 95%.
---
TAKE YOUR STUDENT SUPPORT CENTER ONLINE WITH TUTORMATCH
BUILT BY TUTORS FOR TUTORS
SEAMLESS ONLINE AND OFFLINE ACADEMIC SUPPORT
At no additional cost, your existing campus tutoring services can integrate with our online classroom, writing lab, and scheduling platform to provide seamless online and offline academic support.
INTUITIVE SCHEDULING
TutorMatch includes an intuitive scheduling calendar that allows students to see days and times of availability for specific tutors and subjects.
MANAGE YOUR FACE-TO-FACE TUTORING SERVICES
Your tutors can use our online classroom and scheduling software to provide tutoring to students. In addition, tutor administrators will be able to play back/view sessions, evaluate tutor performance, track student usage, and manage subjects offered and hours of availability.
IMPROVE YOUR CAMPUS WRITING LAB
Our proprietary writing lab platform is available for your on-campus writing tutors to use. Our writing lab platform allows designated writing tutors to receive specific types of papers and allows administrators to view writing lab feedback and to monitor workflow to ensure that papers are returned on time.
FULL TRAINING AND SUPPORT
Brainfuse provides full training and support to your tutors, program faculty, and program coordinators in how to use our TutorMatch system.
CUSTOMIZED INTEGRATION
Besides the above integration areas, our development team is able, upon request, to customize other integration options.
THE BRAINFUSE CLASSROOM
A student should never need tutoring to learn how to use a tutoring whiteboard. So we designed our online classroom to be so simple and intuitive that students could use it with no training. The Brainfuse Classroom allows for instant, robust communication between tutors and students.
SNAP-N-SEND
Snap-n-Send allows users to scan anything (handwritten problems, textbook pages, printed assignments, etc.) with their mobile device's camera and send it to the online classroom in real-time.
INFINITE WHITEBOARD
Our whiteboard automatically expands to accommodate additional content from tutors and students, so students can work through lengthy problems.
EQUATION EDITOR
Our user-friendly equation editor allows students to write—with no advanced training — complex formulas/equations through a simple online keyboard.
SCREEN SHARING
Tutors and students can simultaneously view and share web-content, browser-based tools, and software applications.
FILE SHARING
Files in all major formats may be downloaded using our secure file-sharing feature that allows easy transfer of documents while ensuring that tutors never have access to student email addresses or any other personal information.
PLAY BACK/PRINT PAST SESSIONS
Students can play back their past tutoring sessions through our session player from any desktop or mobile device. In addition, students can view, print, and email transcripts of past sessions.
AUDIO/VIDEO
Our online classroom includes full two-way audio and video capabilities. Both are available via any web browser.
---
ABOUT OUR TUTORS
Our carefully-vetted tutors include Ph.D.s, professors, and professional experts. We devote more resources to selecting high-caliber tutors than any other education company. Our tutors are graduates of many prestigious universities including Harvard, Yale, University of Chicago, and more.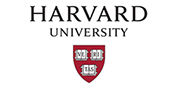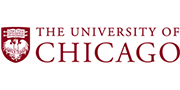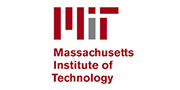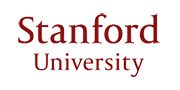 THOUSANDS OF EXPERT TUTORS ARE READY TO HELP
After a rigorous selection process, Brainfuse staff continually monitor and evaluate tutor performance. While our tutors hail from a broad range backgrounds, all must have prior teaching or tutoring experience and possess a bachelor's degree (with most possessing advanced degrees).
ALL SESSIONS ARE MONITORED FOR QUALITY CONTROL
Our rigorous monitoring and review system is unique among online tutoring providers. Monitors provide tutors real-time guidance with instructional strategies and also assist students with special tutoring requests. In addition, our monitors review session transcripts daily and provide summary reports of the day's activities to our tutor management team.
GUIDING STUDENTS RATHER PROVIDING ANSWERS
We are committed to guiding students rather than simply providing answers. Our tutors use a variety of techniques, including asking students a series of formative questions, scaffolding, breaking the problem into parts, and working through analogous problems. In this way, students learn when and how to apply various problem-solving strategies.
ACADEMIC INTEGRITY MATTERS
We take academic integrity seriously. We require our tutors to notify our 24/7 monitors if they suspect that a student is seeking answers to a test or is submitting plagiarized written work. We train tutors to inform the student of the concern and not complete the task until we resolve the issue. In addition, we notify our clients of any suspected breach of academic integrity (in accordance to your institution's reporting requirements).
DATA REPORTING
GET THE DATA YOU NEED WHEN YOU NEED IT
Our dashboard is one of the most comprehensive and customizable data aggregation tools offered by an online tutoring provider. The Brainfuse Dashboard provides stakeholders with all essential information regarding tutoring activities within their institution, including information to track usage, view remaining hours, measure program effectiveness, monitor student progress, and determine which students might need additional help.
Dashboard
The Brainfuse Dashboard provides stakeholders with all essential information regarding tutoring activities within their institution.
Data Reporting
Brainfuse reports are highly customizable and include an array of information covering all major areas of usage.
Proactive Assistance
Reporting system for early identification of struggling students highlighting common academic hurdles that cause students to seek tutoring in the first place.
---
COMPATIBILITY
Windows: Windows 95 or above, 64 MB of RAM, Active Internet connection 28.8 Kb/s (dial-up accessible)
Mac: Mac OS X and above, 64 MB of RAM, Active Internet connection 28.8Kb/s (dial-up accessible)
iOS: iPhone (via Apple App Store), iPad (via browser or Apple App Store)
Android: Smartphones (via Google Play app store), Tablets (via browser or Google Play app store)
ADA-COMPLIANT: Brainfuse services conform to Section 508 Standards and adhere to Web Content Accessibility Guidelines developed by the Web Accessibility Initiative.
---
REQUEST MORE INFORMATION