Comprehensive Academic Support
Years of research, millions of tutoring sessions, and vast feedback from students, faculty, and administrators have shaped our HelpNow Support Suite. Our unique combination of mutually reinforcing, fully customizable services provides the tools you need to help your students succeed.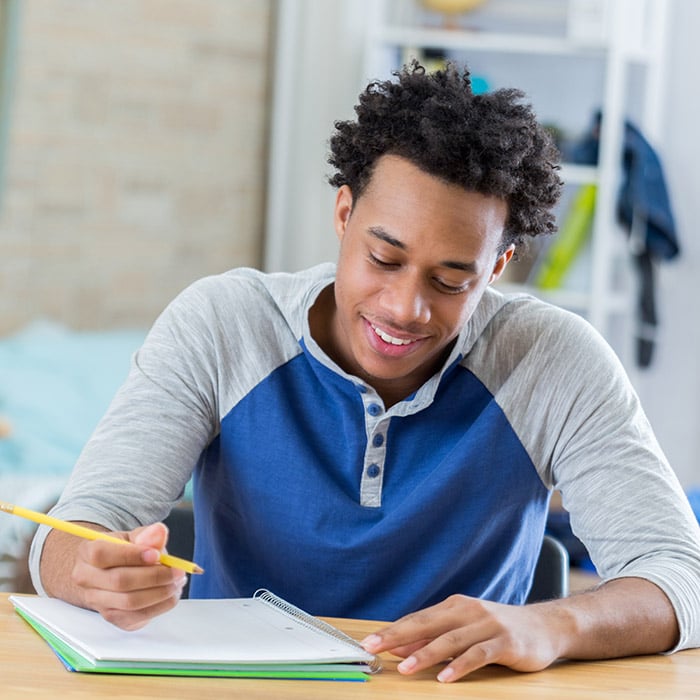 Research-based writing lab practices
Brainfuse writing lab tutors use proven methods to assist users throughout the writing process, from inception to final draft. Brainfuse tutors work with students to revise critically, develop sensitivity to one's audience, and ultimately become better writers.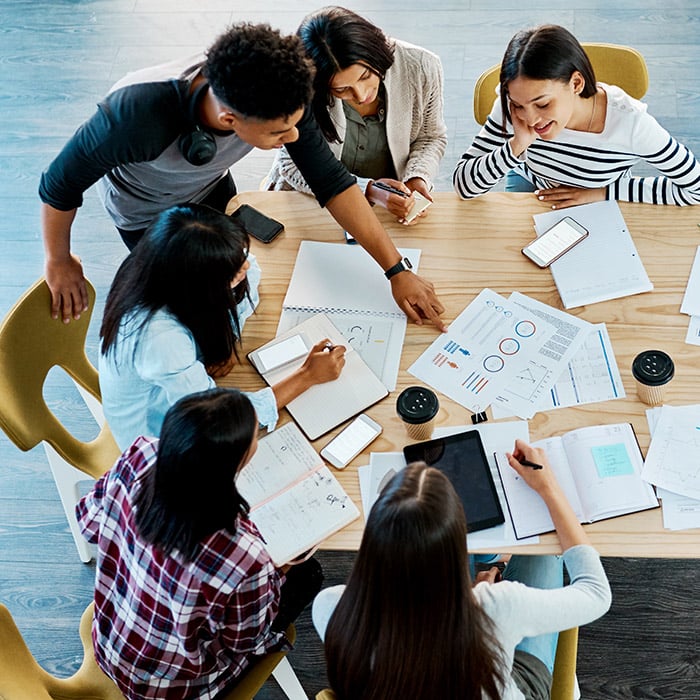 Dynamic group facilitation
Through MEET, Brainfuse empowers faculty to hold office hours and students to study with peers using the Brainfuse online classroom. With Brainwave, students can create and share movie-like notes to teach concepts or problems involving motion, sequence, or animation.
Extensive experience. High satisfaction. Lasting results.
Over the past 9 years, Brainfuse has completed over 4,000,000 tutoring sessions for college level students. The following information has been gathered from both institutional sources and user surveys.
Student satisfaction
98% of all students were satisfied with their tutoring sessions, as stated in a post-session survey. On average, 97% of all students also indicated they would recommend Brainfuse to a friend.
Higher retention rates
An analysis of aggregate data from higher education clients found retention rates were 11%-15% higher for students who used Brainfuse, even when controlling for other factors.
Institutional satisfaction
Approximately 93% of faculty that have used our service have been satisfied with our tutors' approaches and the overall quality. Brainfuse's renewal rate among our higher education clients is over 95%.
"I am a returning college student and a mother so this helps my whole family. I am not sure what I would do without it. I can get help with my kids homework while learning something new that I can reinforce later."
"This service was very helpful in providing a springboard for my ideas. I was also able to be informed on how to properly use citations. Overall this was a great resource in helping to brainstorm and concoct ideas for my essay."
"This service is incredible! My tutor was excellent and made sure I knew what I was doing every step of the way! I love this service and I don't know what I'd be doing without it! Thank you again, Brainfuse!"
"Very helpful. Tutor let me do the parts I understood, and helped with the rest. I understand much better now. Thanks!!!"
Take Your Student Support Center Online
Built by tutors for tutors
Seamless online and offline academic support
At no additional cost, your existing campus tutoring services can integrate with our online classroom, writing lab, and scheduling platform to provide seamless online and offline academic support.
Tailor classroom use
Enable your faculty and instructors to customize the way their students use Brainfuse for their classes. Brainfuse offers targeted access for instructors to assign tutoring sessions, provide details directly to tutors, track progress, and so much more.
Intuitive scheduling
TutorMatch includes an intuitive scheduling calendar and session management features that allows tutors and students to quickly confirm sessions and receive automated reminders.
Manage your face-to-face tutoring
Your tutors can use our online classroom and scheduling software to provide tutoring to students. In addition, tutor administrators will be able to play back/view sessions, evaluate tutor performance, track student usage, and manage subjects offered and hours of availability.
Improve your campus writing lab
Our proprietary writing lab platform is available for your on-campus writing tutors to use. Our writing lab platform allows designated writing tutors to receive specific types of papers and allows administrators to view writing lab feedback and to monitor workflow.
Full training and support
Brainfuse provides full training and support to your tutors, program faculty, and program coordinators in how to use our TutorMatch system.
Customized integration
Besides the above integration areas, our development team is able, upon request, to customize other integration options.
Say Goodbye to Cumbersome Whiteboards
Techies didn't design our whiteboard. We spent thousands of hours observing and listening to students. The result is a whiteboard that contains the features that students need most, and that is so simple and intuitive that students can use it right away, without training. After all, a student should never need tutoring to learn how to use a tutoring whiteboard.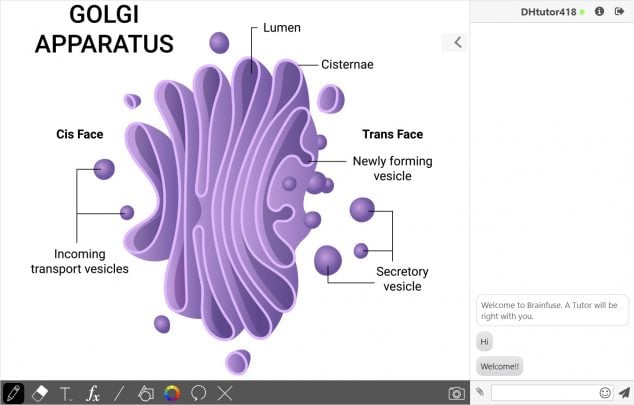 Finally, a whiteboard that's pencil and paper friendly.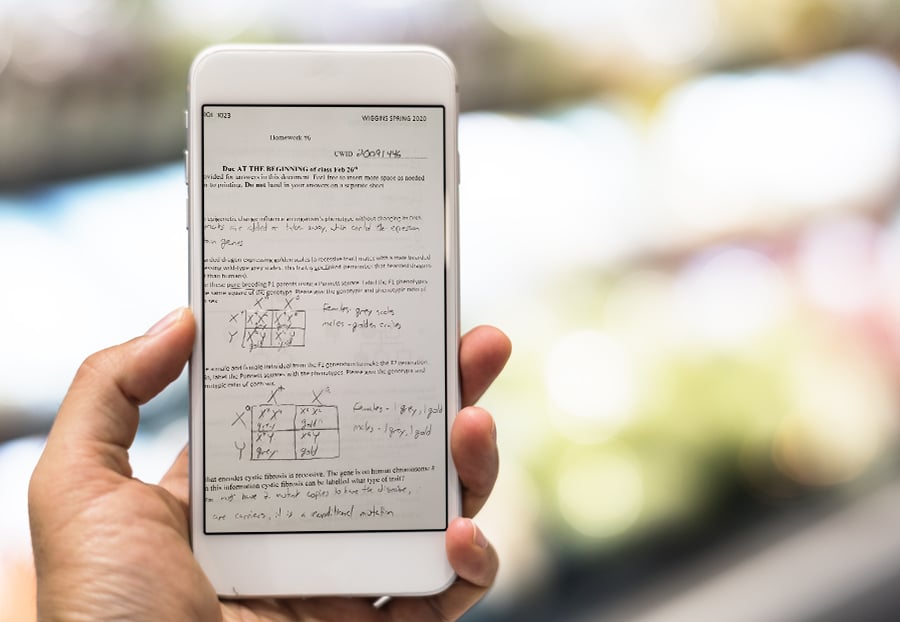 "I love how I can just work through problems with pencil and paper and share it with my tutor. It's magical."
– Community College Student
So many math and science problems are best explored with pencil and paper. Anyone who has tried to do long division or solve an algebra problem with a keyboard understands this. So why would we make a tutoring whiteboard that prioritizes screen and keyboard features? Our proprietary Snap-n-Send function allows students to share and interact with handwritten or printed material in our online classroom in real-time.

Expert tutors, ready to help: All Brainfuse tutors are experienced professionals who hold a bachelor's degree and complete an intensive onboarding process prior to assisting Brainfuse users.
Guiding students without providing answers: Through a variety of personalized techniques, Brainfuse tutors collaborate with students to help them work out problems rather than offer solutions.
Rigorous quality control: Our comprehensive monitoring and review system provides tutors real-time guidance with instructional strategies and assists students with special tutoring requests.
Academic integrity matters: In addition to not providing answers, Brainfuse tutors notify our 24/7 monitors of suspected plagiarism and discuss the importance of academic honesty with students.
Get the Data You Need When You Need It
The Brainfuse Dashboard is one of the most user-friendly and comprehensive data aggregation tools offered by an online tutoring provider, allowing you to spend more time analyzing data and less time retrieving it.
We built the most accessible learning platform among online tutoring providers. Brainfuse is compatible with Mac and PC, supports all standard web browsers, and requires no downloads or add-ons. Through careful optimization, Brainfuse continues to support dial-up internet and older machines.
Technical requirements details:
Windows
Windows 95 or above
64 MB of RAM
Active Internet connection 28.8 Kb/s (dial-up accessible)
Mac
Mac OS X and above
64 MB of RAM
Active Internet connection 28.8Kb/s (dial-up accessible)
ADA-COMPLIANT: Brainfuse services conform to Section 508 Standards and adhere to Web Content Accessibility Guidelines developed by the Web Accessibility Initiative.