On-Demand, Anywhere Online Learning
After more than two decades and millions of tutoring sessions, Brainfuse is one of the most experienced online tutoring companies in the nation. HelpNow is a unique tutoring, homework help, and studying suite designed to assist patrons of all ages succeed.
"Yesterday my daughter and I used Brainfuse and it was a blast. The math tutor was great and assisted us with our two math problems. My daughter, while first skeptical, embraced the concept of using Brainfuse in the near future when hard math problems surfaced. I hope that the District continues to offer Brainfuse for those many students, and parents, that need tutoring or periodic homework help. Thank you for having this product in our lineup."
"Awesome, amazing, and great! I learned more from my tutor than my teacher!! Brainfuse is the best thing ever… next to cake 🙂 Thanks again!"
"I have been using this service for years and to tell you the truth I don't know how I would have gotten through my homework without Brainfuse. I have always been a hard worker and trying to do my homework it on my own first, of course. BUT I tend to have trouble remembering how to do what the teacher has shown us to do or I just don't understand it completely. So thanks so much! I am truly appreciative and grateful!"
"Hi, I really enjoy the help I am getting from HelpNow. I'm overjoyed at the new upgrades done to Brainfuse's framework for communicating with a tutor as I suggested in earlier comments. Because of recent added options, I found my sessions to be nearly double as fast simply because I had the liberty to say and ask what I needed to say and ask. Brainfuse is perfect for those couple problems which I may have missed in class or which my textbook narrowly goes over. HelpNow has helped me out on numerous concepts, consequently allowing me to maintain straight A's in all of my classes since my entering of High School. It is now my junior year. Many thanks."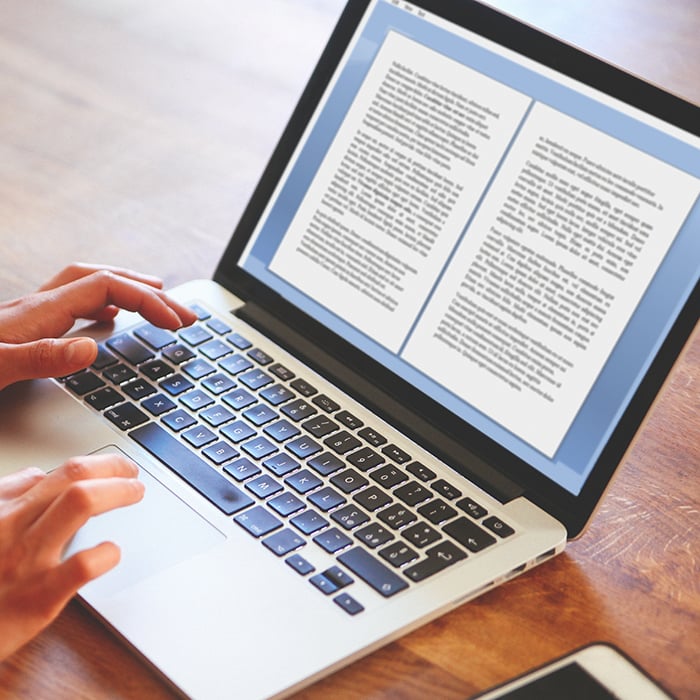 Expert writing guidance at every step
Patrons can access writing assistance in a way that works best for them. Through live writing help, patrons work in real-time with a tutor on brainstorming, revising, or more. Our intensive writing lab allows patrons to submit a paper to receive instructive and thoughtful analysis in 24 hours.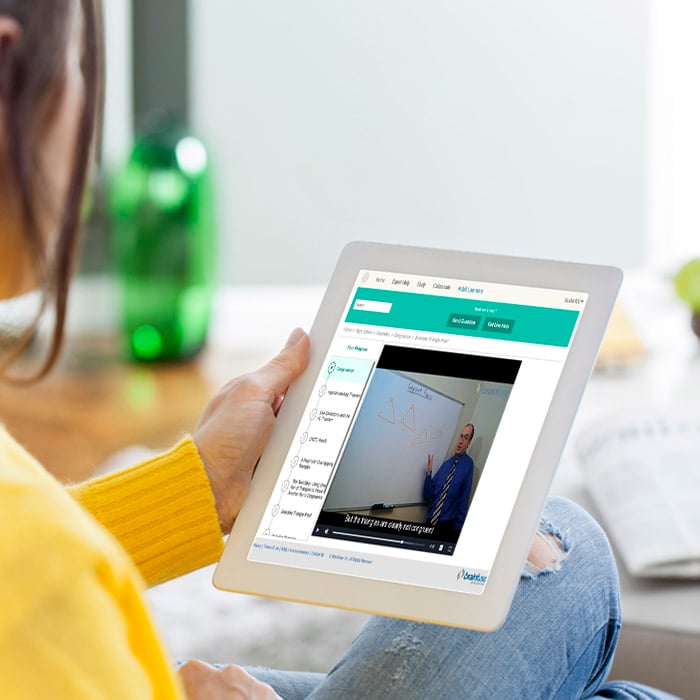 Learn more with lessons, videos, and tests
SkillSurfer is an extensive library of lessons, videos, and practice tests in a wide range of academic subjects, all created by the Brainfuse team. SkillSurfer includes state-aligned skills building, practice tests, college application assistance, ESL services, parent resources, and more.
Additional Academic Tools
Brainfuse offers several homework tools to facilitate self-guided learning.
Study tools
Our study tools include:
SkillSurfer, a comprehensive library of captioned video lessons and practice tests prepared by the Brainfuse Academic Team in a variety of core academic skills;
LEAP diagnostic tests for targeted academic support;
Flashbulb, a versatile, comprehensive learning tool that features an extensive library of flashcards and easy tools for students to create their own flashcards and games;
Foreign language lab with on-demand tutoring support and a robust vocabulary builder for students who are taking a foreign language class.
Collaboration tools
Brainfuse has two unique collaborative tools:
MEET offers patrons the ability to use our online classroom as a personal virtual classroom.
Brainwave allows users to record their activity on the Brainfuse whiteboard for later playback.
Test enhancements
Add LearnNow to your service and gain access to additional standardized test prep. Tests include:
High school entrance exams (HSPT, ISEE, SSAT, SHSAT)
Career test prep (healthcare, civil exams, PRAXIS, and more)
Nursing school exams (TEAS, HESI, NCLEX-PAX)
Graduate school exams (GRE, GMAT)
Say Goodbye to Cumbersome Whiteboards
A student should never need tutoring to learn how to use a tutoring whiteboard, so we designed our online classroom to be simple, intuitive, and clear. The Brainfuse Classroom allows students and tutors to focus on working together in real-time with targeted tools and instant communication.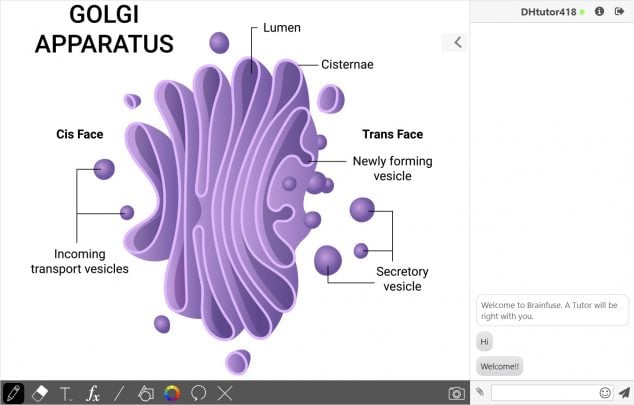 Expert tutors, ready to help: All Brainfuse tutors are experienced professionals who hold a bachelor's degree and complete an intensive onboarding process prior to assisting Brainfuse users.
Guiding students without providing answers: Through a variety of personalized techniques, Brainfuse tutors collaborate with students to help them work out problems rather than offer solutions.
Rigorous quality control: Our comprehensive monitoring and review system provides tutors real-time guidance with instructional strategies and assists students with special tutoring requests.

We built the most accessible learning platform among online tutoring providers. Brainfuse is compatible with Mac and PC, supports all standard web browsers, and requires no downloads or add-ons. Through careful optimization, Brainfuse continues to support dial-up internet and older machines.
Technical requirements details:
Windows
Windows 95 or above
64 MB of RAM
Active Internet connection 28.8 Kb/s (dial-up accessible)
Mac
Mac OS X and above
64 MB of RAM
Active Internet connection 28.8Kb/s (dial-up accessible)
ADA-COMPLIANT: Brainfuse services conform to Section 508 Standards and adhere to Web Content Accessibility Guidelines developed by the Web Accessibility Initiative.