Live Help for All Stages of Job Hunting
Most online career tools provide "resume building" software or job-hunting strategies without one-to-one advice from a career coach. JobNow bridges the divide by connecting users with experienced career coaches and vast resources to assist them during all stages of their job search.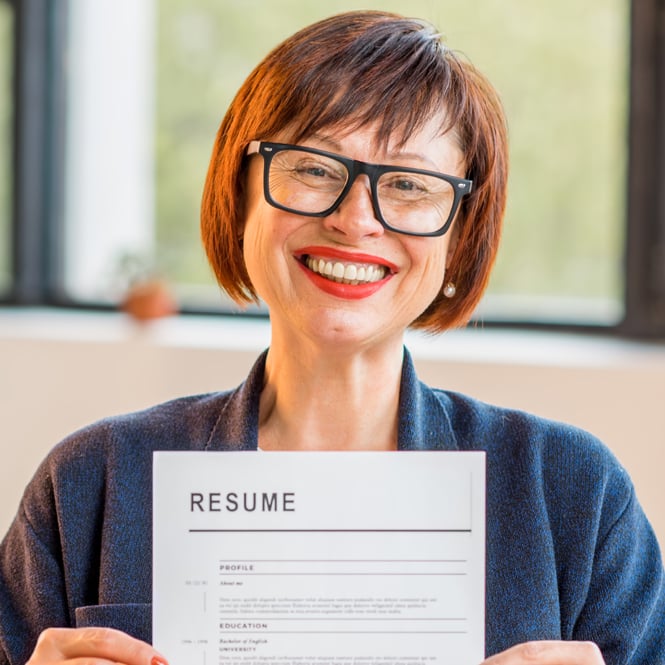 All-in-one resume assistance
Gain an advantage through our curated resume resources, including templates, samples from a variety of career fields and levels, and valuable information about usage, structure, and relative importance. JobNow coaches are only one click away to provide expert analysis.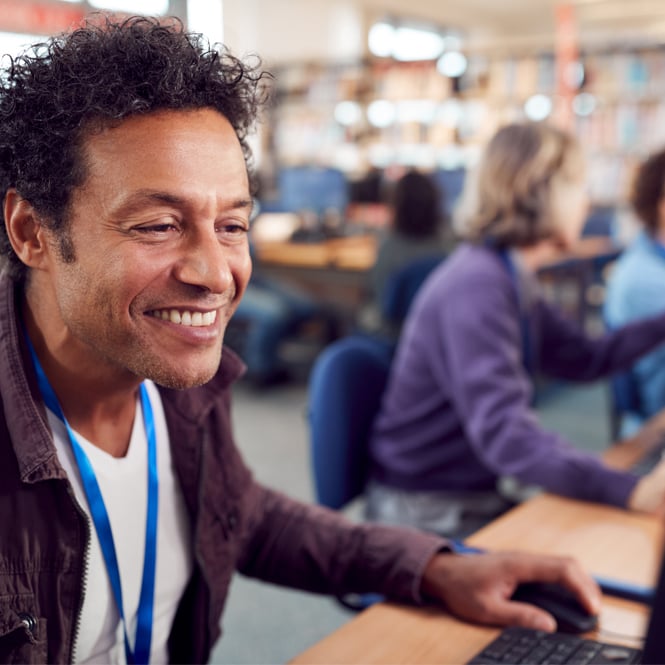 Foundational and career-enhancing skills
Refresh skills and knowledge with the Adult Learning Center, where patrons can access High School Equivalency prep, US Citizenship test prep, and Microsoft Office support. To further support patrons, the writing lab and skills building are also available in the Adult Learning Center.
"When I entered a live resume session, I explained that I  typed up a resume and I feel that I can't word it professionally.  It looks like a 6th grader wrote it.  This has been the hardest thing I've had to do.  Long gone are the days when a person could simply fill out an application in person.  Resume writing is intimidating for me and This has been a block for me as far as trying to get a job.  By the end of the session, I had fun and was able to improve my resume significantly."
"As a recent graduate, this service has proven to be more helpful than my university career center. One of the reasons that it is helpful is that it is non-confrontational and non-embarrassing. As an alum, you are not protected under FERPA. Communications like getting help on a resume are not always confidential in a university setting. A bad resume can be shared between friends, professors, or colleagues. That just isn't constructive when all people struggle with it. I am glad that I am able to take advantage of the Brainfuse service through my public library. This past session was particularly helpful because my cover letter has been coming off as overwhelming on one extreme and sounding like I am taking over a director's job on the other. Because I like to take a more creative approach to resume and cover letter writing, it has been helpful to particularly get feedback on resumes and cover letters that are styled like the TORI winners from Career Directors International. This is a great service and it just keeps getting better! :)"
"Friday, one of our regular customers went to a job fair in town; 30-40 employers and several hundred job-seekers, all dressed to the nines and with résumés in hand. He said, "I took my Brainfuse résumé, and the recruiter said that was the best résumé he had seen in a long time," he said.   A couple of points attracted my attention: 1, the high quality was recognized by an HR professional, and 2, our patron had taken personal ownership of the brand, calling it his "Brainfuse résumé.""
"Patrice was very helpful and encouraging and provided resources that will assist me in my job search. Thank you!"
A person should never need tutoring to learn how to use a tutoring whiteboard, so we designed our online classroom to be simple, intuitive, and clear. The Brainfuse Classroom allows job seekers and coaches to focus on working together in real-time with targeted tools and instant communication.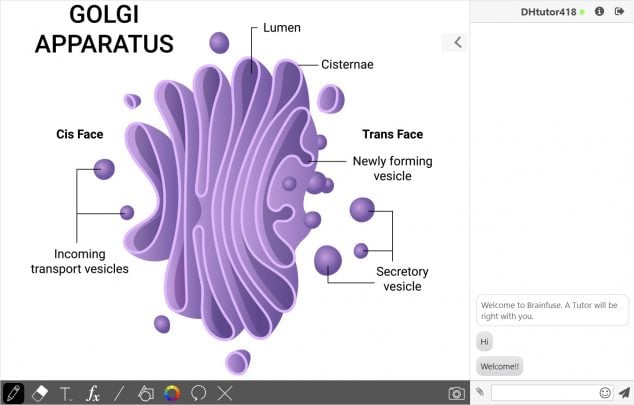 Expert coaches, ready to help: All Brainfuse coaches are experienced professionals who hold a bachelor's degree and complete an intensive onboarding process prior to assisting Brainfuse users.
Rigorous quality control: Our comprehensive monitoring and review system provides tutors real-time guidance with instructional strategies and assists students with special tutoring requests.

We built the most accessible learning platform among online tutoring providers. Brainfuse is compatible with Mac and PC, supports all standard web browsers, and requires no downloads or add-ons. Through careful optimization, Brainfuse continues to support dial-up internet and older machines.
Technical requirements details:
Windows
Windows 95 or above
64 MB of RAM
Active Internet connection 28.8 Kb/s (dial-up accessible)
Mac
Mac OS X and above
64 MB of RAM
Active Internet connection 28.8Kb/s (dial-up accessible)
ADA-COMPLIANT: Brainfuse services conform to Section 508 Standards and adhere to Web Content Accessibility Guidelines developed by the Web Accessibility Initiative.