Assist Students Anytime. Anywhere.
Expand your student support offerings to any desktop or mobile device. Through the Brainfuse online platform, equip your instructors and administrators with a comprehensive learning platform that is accessible and simple.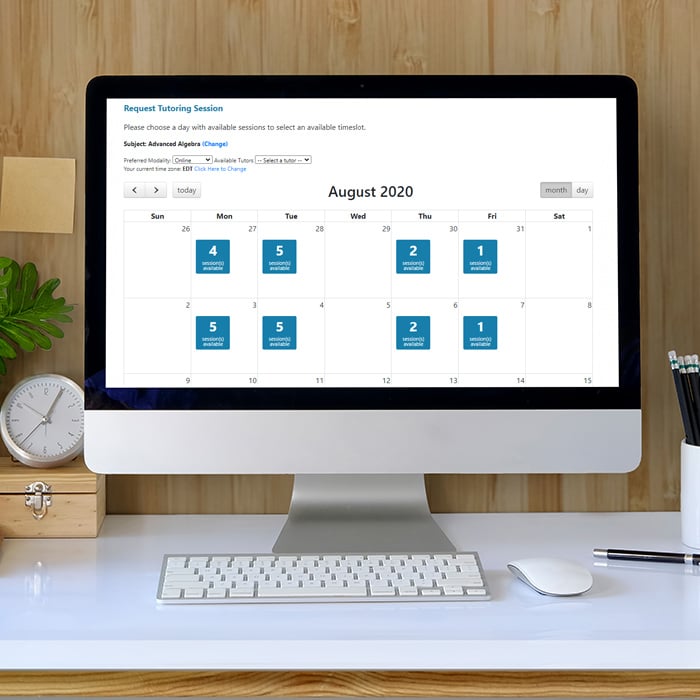 Quick and convenient scheduling
Simplify scheduling for students and instructors through streamlined calendars and a customizable request process, allowing students to share details before a session. Automated reminders provide reliable session tracking to minimize missed appointments.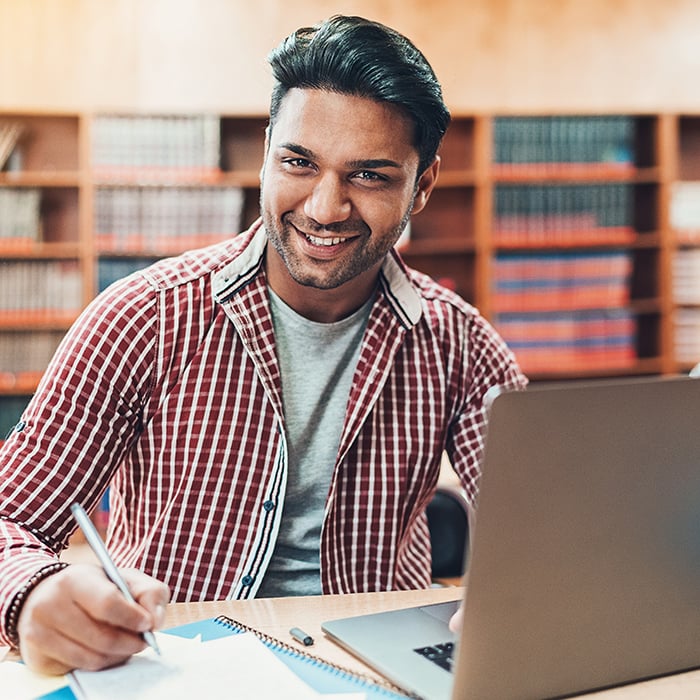 Seamless writing lab support
Through the Brainfuse writing lab platform, enable students to receive asynchronous help with their papers. View completed reviews and track student submissions to monitor the workflow and ensure submissions are completed in a timely manner.
Say Goodbye to Cumbersome Whiteboards
Techies didn't design our whiteboard. We spent thousands of hours observing and listening to students. The result is a whiteboard that contains the features that students need most, and that is so simple and intuitive that students can use it right away, without training. After all, a student should never need tutoring to learn how to use a tutoring whiteboard.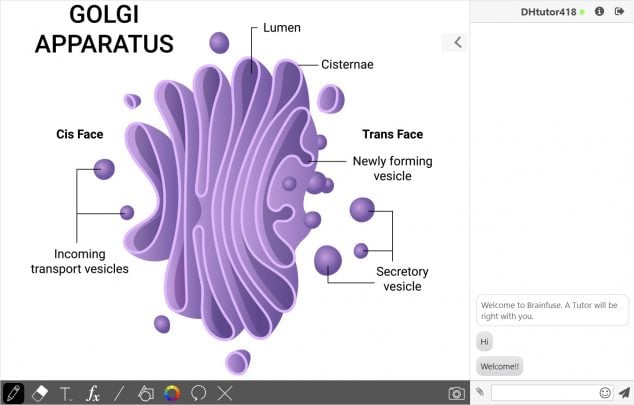 Finally, a whiteboard that's pencil and paper friendly.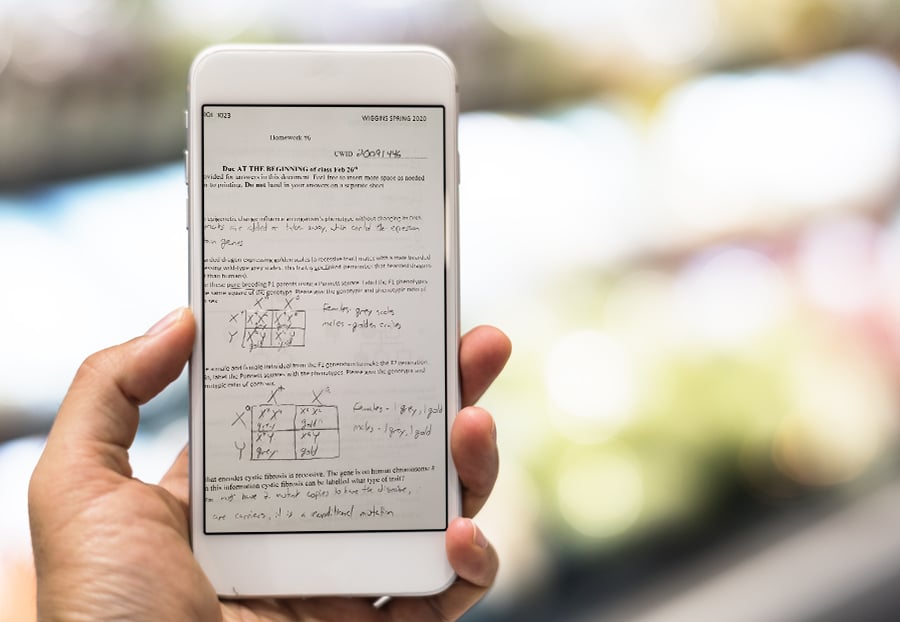 "I love how I can just work through problems with pencil and paper and share it with my tutor. It's magical."
– Community College Student
So many math and science problems are best explored with pencil and paper. Anyone who has tried to do long division or solve an algebra problem with a keyboard understands this. So why would we make a tutoring whiteboard that prioritizes screen and keyboard features? Our proprietary Snap-n-Send function allows students to share and interact with hand-written or printed material in our online classroom in real-time.
Full training and support: Brainfuse provides full training and support to your tutors, instructors, and program coordinators.
In order to deliver the Brainfuse Virtual Platform, we built the most accessible learning platform among online tutoring providers. It is Mac and PC compatible, supports all standard web browsers, and requires no downloads or add-ons, such as Flash or Silverlight — platforms that may present access and stability issues to students who are not computer savvy or who have older machines. And through careful optimization and design, the Brainfuse Online Classroom is even capable of accommodating students with dial-up modems.
Technical requirements details:
Windows
Windows 95 or above
64 MB of RAM
Active Internet connection 28.8 Kb/s (dial-up accessible)
Mac
Mac OS X and above
64 MB of RAM
Active Internet connection 28.8Kb/s (dial-up accessible)
ADA-COMPLIANT: Brainfuse services conform to Section 508 Standards and adhere to Web Content Accessibility Guidelines developed by the Web Accessibility Initiative.